What is ROTC – and Is It for You?
By Jeremy Silverstein
As you're getting ready for college, perhaps the biggest question you may have is how to pay for it!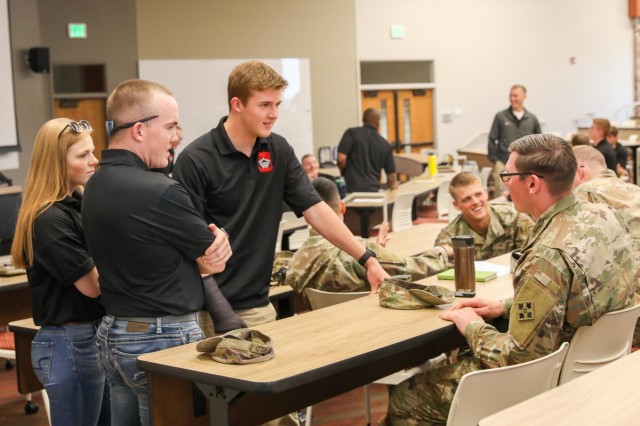 If you weren't fortunate enough to earn a scholarship based on your academic performance or athletic ability, you're probably looking for alternatives.
One option: the Reserve Officer Training Corps (ROTC). This program might be the answer you're seeking if you want to keep higher-education costs low. It could mean your tuition and room and board are paid for in full.
Of course, joining ROTC and receiving a scholarship as a result requires a serious commitment. But, if serving your country in the military appeals to you, ROTC is something that bears further investigation.
Here are some basic facts about ROTC that could help you decide whether it's the right move for you.
ROTC Requirements
To enroll in ROTC, you first need to prove your eligibility. This means:
Passing a physical fitness test

Being drug-free

Passing a qualifying exam
Beyond the basic enrollment requirements, it's important to note that this program exists to train future leaders across the Army, Navy, and Air Force. You're held to a high standard of conduct, commitment, and competence.
If you're accepted and enrolled in the program, you will be legally required to serve in the military for numerous years after college is completed. Failing to complete your training or fulfill your active duty commitment can lead to serious consequences. Depending on the circumstances, you may be required to pay back the financial assistance you received and/or face more years of active service added to your contract.
While you're enrolled, you must also attend regular training sessions and other extracurricular events. You will be expected to take care of the uniform provided to you and wear it when required as well.
ROTC Benefits
If you can cope with the program's rigors, choosing to enroll in ROTC can help guide your future in multiple ways. Although the financial assistance is valuable, there are other reasons why you might want to choose this path. As someone preparing to be an officer in the military, you'll also receive a great deal of leadership training.
This guidance can help you make decisions and solve problems more effectively – even after completing service. Many students who are looking for a way to serve their country and contribute to something larger than themselves also find this to be a fulfilling career choice.
ROTC Drawbacks
Even on a university campus, military life is extremely regimented. If you're someone who prefers sleeping in, dropping everything at a moment's notice to take a trip with friends, or setting your schedule, this is most likely not for you.
You will be expected to uphold your end of the contract at all times until your commitment is completed. That includes the three to eight years of active duty you will be obligated to serve once you graduate. If you're hoping to jump right into a civilian career after school, this path will not give you that flexibility.
Joining ROTC might make your financial planning for college a lot easier, but it can be a bigger commitment than regular student loans and other ways to fund your education.
Before deciding if this is the right choice for your future, carefully consider all the implications. This isn't the kind of decision to be made lightly –and you want to be sure you're doing what's best for you and your future.
Jeremy Silverstein is vice president of operations and vehicle dispatching at Veteran Car Donations.